About Us
We offer a space, tools and support to live a fulfilling life.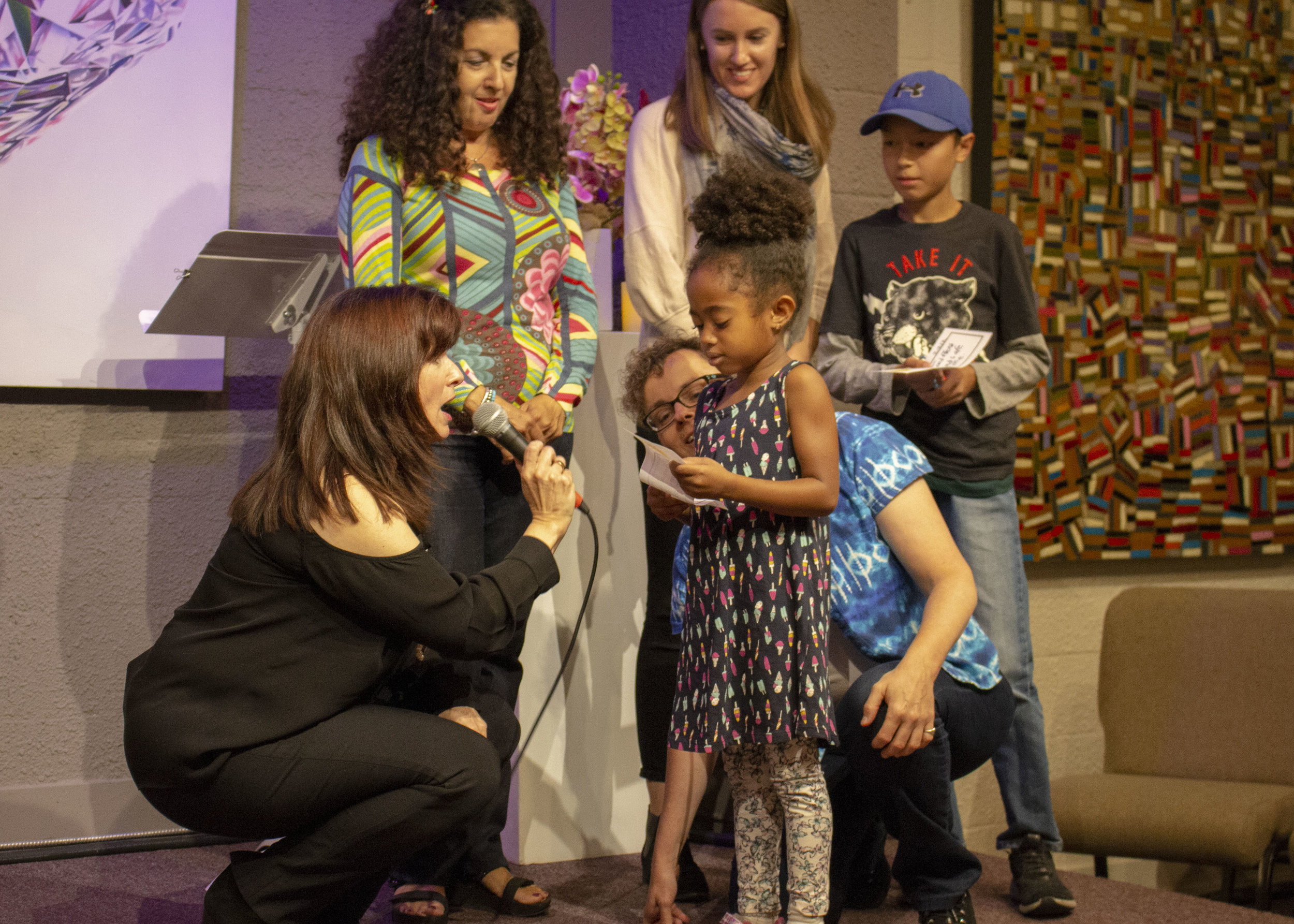 Community, Connection, Happiness, Wellness + Inspiration
Our programs include:
Meditation Meditation Sundays @ 10:30 AM

Meditation Meditation Wednesdays @ 7:00 PM

Class on Wednesday Evening 7:30- 9:00 PM - how to improve your life using New Thought Principles and Practices. FEE $10.00 per class

Classes and Workshops with facilitators from Toronto and beyond.

Sunday Celebrations with Spiritual Director Rev. Helen Valleau and "The Band" under the direction of Juno and Polaris nominee Brendan Swanson. Featuring vocalists from in and around Toronto.

Community Care Groups: Knit One Purl Too, Men's Group, Women's Group, Book Club, Story Telling, Express Your Creativity

Local and Global Outreach Programs
Spiritual Counselling
Meet with our licensed minister and speak one-on-one in a safe and sacred experience to lovingly work through life's challenges. Spiritual Counselling involves your soul; that voice & wisdom inside of you that is aching to be heard, that guides you to love and to joy. By uncovering blocks, and limiting beliefs that may be contributing to your challenges you will access your authenticity and feel more peace, harmony and joy in your life You will learn tools to find inner balance and resilience to deal with life's challenges.
To meet with Helen Valleau, Spiritual Director please send her an email at: revhelen@csltoronto.com
The cost for a counselling session is $145.00/hr.
Weddings
Every couple is unique and a wedding ceremony should be as unique as the couple. Every ceremony we officiate is entirely uniquely tailored to the couple. Our minister will meet with you to develop a ceremony that will have your friends and family saying, "That was the most incredible wedding ceremony I've ever experienced."
Our licensed minister is a registered wedding officiants in the province of Ontario. Included in the minister's fee: up to two sessions for the development of the ceremony, participation in the rehearsal, and serving as the officiant on your big day.
Memorials and Funerals
The loss of a loved one is a deeply emotional event. We are here to support you in providing a compassionate experience to remember your loved one. We will work with you in the development of the entire service to honour the life of the deceased, and we can provide you and your family the resources to support you through the grieving process.
Baby Blessings
Celebrate new life through a baby blessing ceremony acknowledging the inherent connection of the physical and the Spiritual.
Compassionate Care Team
We compassionately provide caring support and spiritual comfort to the cslto community who are experiencing any of life's transitions and the familiar trials that characterize daily life such a a serious illness, saying and death, grief and loss. It is a ministry of presence, which is cantered in caring acceptance, a non-judgmental stance and physical and emotional availability. It is focused on healing, guiding, supporting, reconciling, nurturing, liberating and empowering people in whatever situation they find themselves.
COMFORT, MEANING, DIGNITY
Our Team
- Visits in home or hospital and offers Affirmative Prayer
- Recognizes the Spiritual Principle of Wholeness
- Is a compassionate presence for those whose soul's may be seeking transition
- Offers support to members and their families in grief and loss
- Provides resources and referrals
If you wish to have a visit from our Community Care Team, please Contact Us.
Would you like a Practitioner to contact you directly?
Our Licensed Spiritual Practitioners have had four years of extensive training to know the Spiritual Truth, guide you to new insights and motivate you to be your very best self. Whether it's relationships, health, wealth and prosperity, work or your creative expression a practitioner session will support your metaphysical growth. If you would like to set up a session with a Licensed Spiritual Practitioner, please fill out the form. The cost is $60.00 per hour. This payable directly to the Practitioner you have your session with.